Swag Ibiza club information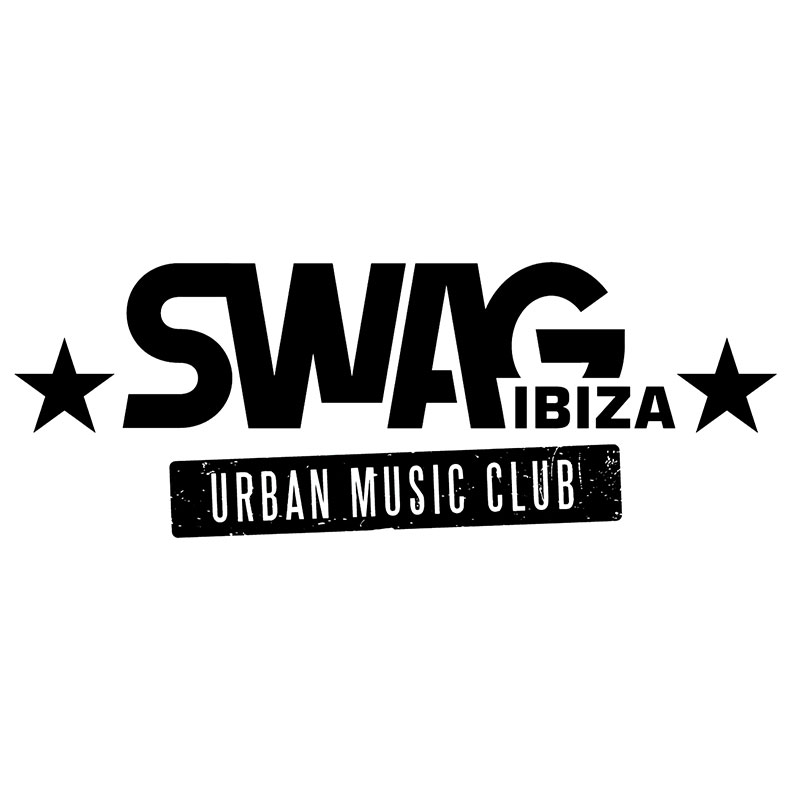 SWAG Ibiza club, in the center of Playa d'en Bossa, is the urban club number 1 in the island
The club SWAG opened its doors for the first time back in 2014 to consolidate as the main alternative in Ibiza offering the best urban music in the island.A place to visit if you are looking for something different.
In a few years it has become the hot spot for anyone who wants to escape electronic music and enjoy an alternative night.
Open 7 days a week, we can find in SWAG club a mix of several music styles and all kinds of Urban music:, Live concerts, Hip Hop, R&B, Rap, Trap but also latin beats like Reggaeton... are the genres that you will be able to dance depending on the night event.
A perfect combination with the only objective of make the public enjoy a different night experience in Ibiza.
SWAG parties do not lack international DJs that set trends in urban culture. Among the previous seasons parties stand out the already popular Soul2soul
SWAG nightclub, with a capacity for 1.000 people, has two rooms, 3 exclusive VIP area, a DJ booth that can house two artists at the same time for B2B sessions.. and in addition an impressive lighting and visual system.

SWAG nightclubs of Ibiza
Go out & clubs in Playa d'en Bossa
Octan is an all year open club in Ibiza, also in autumm / winter

Parties in Swag Ibiza club
Swag party calendar 2019
Swag club party calendar for days in summer
Swag Ibiza party calendar 2020
The full program of the Swag nightclub for the 2020 season is not yet known
Doubts and frequently asked questions
Swag club is located in the center of Playa d'en Bossa area.
Discobus:
discobus leaves you near Swag Ibiza and connects you with other party areas, it cost 4€
Bus:
You can get to Swag by bus, there are regular bus lines between Ibiza and Playa d'en Bossa (line 14). From San Antonio and Santa Eulália, the best option is to go by bus to Ibiza and then continue on the bus from Playa d'en Bossa, although there is also the route San Antonio - Playa d'en Bossa at night
Taxi:
Prices vary according to your point of origin
Taxi from Ibiza Town to Swag: Taxi cost over 10€, with a 10 minute journey
Taxi from San Antonio to Swag ibiza: Taxi cost over 25€, about 25 minutes
Taxi from Santa Eulalia to Swag club: Taxi cost over 25€, in a journey of just over 25 minutes
Swag is a disco that offers night parties. His usual schedule is from 23:00 to 6:00
Swag Ibiza club opens throughout the year, we can enjoy their parties also in the autumn winter season.
During the summer season, May to October, it opens every day of the week.
In Winter we can find it open on Saturdays and special parties such as Halloween, New Year's Eve
The price of Swag club tickets are around 25€
Buy the same day ticket at the ticket office,usually increases the price compared to the pre-sale price.

So if you are planning to go to Swag club remember buy your Swag tickets before in this website, We are official selling point of Swag Ibiza tickets.

Regarding drinks, it is a cheaper place than the nearby super clubs in Playa d'en Bossa

Swag has three VIP areas: White VIP, VIP Area and VIP Gold, next to the DJ booth. All have table service and security assigned to each reservation. The VIP reservation includes entry to the club without queues
You can choose different VIP services at the SWAG nightclub such as transfers to the hotel, Shisa or fruit fountains

Buy Swag Ibiza tickets, upcoming eventos