Ibiza Rocks Hotel information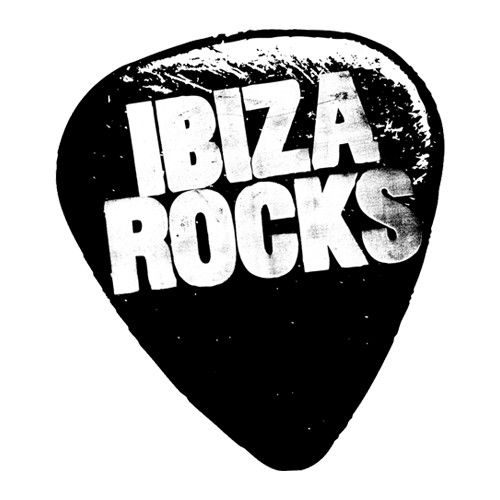 Ibiza Rocks hotel is the emblematic club in San Antonio where are celebrated the most famous pool parties of Ibiza
Ibiza Rocks club has consolidated in these years as a point of reference on the island for live music events and pool parties, especially for British public.

Ibiza Rocks was born in 2005 when the romantic idea of ​​bringing live rock bands to Ibiza became reality.
Ibiza rocks began as a concert venue bringing the best international bands on its magnificent terrace. For the scenario of Ibiza Rocks have passed The Prodigy, Madness, The Libertines, Fatboy SIim, Kasabian and Dizzee Rascal among others.
Recently Ibiza Rocks Hotel made the decision to suppress live shows and bet exclusively on the successful "pool party".
The change of format also proved to be a success, and last season they arrived with an unbeatable party calendar with Craig David and his TS5, which made sold out week after week, or the explosive Rudimental band
The space where all the events of Ibiza Rocks Hotel are held is the central courtyard.
Of course, its main element is the swimming pool, in which memorable moments have been lived during and after the concerts, serving as an objective for the spontaneous dip of both artists and the audience.
In 2018, the venue was refurbished by adding a new space for 360-degree performances, VIP areas, which include a party suite, improved bars with faster service and a new VOID sound system.

Ibiza rocks day party clubs in Ibiza, pool parties
Go out & clubs in San Antonio
Ibiza clubs open only in Summer season, may to october

Ibiza Rocks Hotel parties
Ibiza rocks party calendar 2020
The first residences of Ibiza Rocks 2020 have already been announced.
We already know some of the pool parties that will join us all summer. The days and dates are still to be confirmed
Ibiza rocks residences, daily programm 2020 season
Special parties Ibiza rocks 2020
Also has been confirmated for 2020
Creamfields Ibiza festival
, to celebrate the 25th anniversary of the Cream Ibiza party and the date of the Ibiza rocks Opening party
The complete party calendar of Ibiza rocks club 2020 is still unknown, IF YOU WANT TO FIND OUT AS SOON AS THEY ANNOUNCE THEIR PARTIES
¡SUBSCRIBE TO OUR NEWSLETTER!
---
Ibiza Rocks Hotel Events and party calendar 2019, past season
Doubts and frequently asked questions
Ibiza Rocks club is located in the center of the town of San Antonio
Bus: it can be easily reached by any bus that goes to San Antonio, it takes about 10 minutes to walk from the bus station

Taxi: Prices vary according to your point of origin

From Ibiza city to Ibiza rocks hotel: Iit will take about 20 minutes by taxi and the price will be around 25-30€, just like from Playa d'en Bossa

The usual schedule of Ibiza Rocks is afternoon, from 2 pm to 9 pm. Check the schedule of each particular party to make sure
Ibiza rocks Club only opens during the high season, in summer, from May to October, with a favorable climate for pool parties. Although it is possible to stay at the hotel out of season.
You can enjoy theIbiza Rocks pool party from Monday to Saturday. It usually does not open on Sundays, although on some special dates, for example last season 2019 it opened three Sundays for the superfoxx party

Tickets for the pool party of Ibiza Rocks vary in price between 20 and 40€, depending on the party.
If you plan in advance, they usually get promotional tickets, early tickets, at discounted prices
Buy the same day ticket at the ticket office could increases the price, You will also find days that you cannot enter because tickets are sold out. So if you are planning to go to Ibiza Rocks Hotel remember buy your Ibiza Rocks tickets before in this website.
We are official selling point of Ibiza Rocks Hotel party tickets.

There are two different VIP areas in Ibiza Rocks, the balcony and the terrace. In both you can book a table or a bed
Terrace VIP area is at the same level of the pool, with good views on the performances and space to dance
Balcony VIP area is on a higher level, so you can perfectly observe everything happens on the main stage and the pool
Buy tickets Ibiza Rocks Hotel, upcoming events