Cova Santa Club Information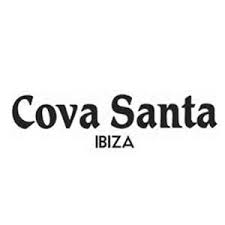 Cova Santa grows around a millenary cave located in a paradisiac environment surrounded by the beautiful mountains.
In the early nineties it was one of the main tourist attractions of Ibiza. It was expanded to become a large enclosure with an exclusive restaurant for holding events, shows and dances after dinner.
It is located along the road, in a wooded and natural environment. The cave under the restaurant is still accessible.
In general it is a restaurant with show while dining, with simple but high quality dishes. It also offers some of the great clubbing parties of Ibiza
Cova Santa club in the past hosted flamenco events. But since 2013, when the Amnesia business group took over the property, it has its own calendar of events.
Among its most famous parties of these years are the Music On afterparties, with the popular Dj Marco Carola, and other parties such as the 2016 revelation Woomoon, Hyte or Rhythm & Waves.

Discover the most mystical Ibiza in Cova Santa!
Cova Santa club, day parties in Ibiza
Ibiza clubs open only in Summer season, may to october

Cova Santa Ibiza Parties
Cova Santa Club party calendar 2020
Full program of Cova Santa club 2020 is not yet know, IF YOU WANT TO KNOW WHEN COVA SANTA ANNOUNCES THE PARTIES
SUBSCRIBE TO OUR NEWSLETTER!
Cova Santa calendar party 2019
Parties by days in summer at Cova Santa
Doubts and frequently asked questions
Cova Santa is not especially close to any population, so the best option to reach it is by Taxi

Taxi: Prices vary according to your point of origin
From Ibiza town to Cova Santa club: The journey will cost you about € 25
From Playa d'en Bossa to Cova Santa: It costs a little less than from Ibiza, about € 20
From San Antonio to the Cova Santa nightclub: I costs bout € 25
By car: You can also reach it in your own car or in a rental car. It only has a small parking, so you must arrive early or you must park quite far, since it is on a road and you cannot park on the shoulder
Cova Santa Club organizes parties generally in the afternoon, its usual schedule is from 17:00 to midnight.


Cova Santa club only organizes events during the high season, in summer, from May to October.
You should check the agenda to know which days have parties.

The price range of parties in Cova Santa ranges from € 25 to € 35 generally.
Buy the same day ticket at the ticket office could increases the price. So if you are planning to go to Cova Santa Ibiza remember buy your Cova Santa tickets before in this website.
We are official selling point of Ibiza party tickets.

Buy Cova Santa tickets, upcoming events