Benimussa Park Information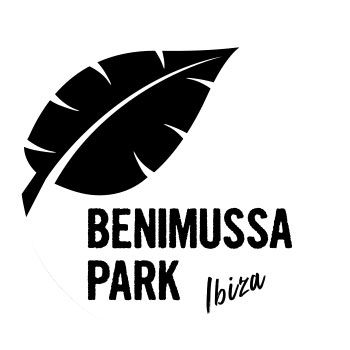 Benimussa Park, located in San Antonio, is one of Ibiza's biggest open-air music venues in Ibiza, and the world.
An old zoo that became an open air club. It hosts every summer week The Zoo Project events and other special parties.
In Benimussa Ibiza club you will find quality music, the artists are known for offering the most unusual underground house and techno.
This together with the spectacular environment that surrounds it, makes Benimussa one of the venues that you cannot miss on your visit to Ibiza.
Benimussa Park has beautiful gardens with swimming pool and solarium, a restaurant and up to 6 different areas: Amphitheater, Living Room, Indoor Club, BBQ-chill out, Main Arena and Mandala Garden. The venue is beautifully creative with chic hippy stalls, gourmet street-food stands, cocktail bars, arts and crafts stalls and more, all dotted around the picturesque festival-style space.

Benimussa club is known for hosting one of the most unique parties in Ibiza: The Zoo Project. This party has been celebrated for 10 years and makes every week clubbers around the world come to "release your inner animal"
In this thematic party, in addition to electronic music, the sets are taken care of to the millimeter and it is very common for the attendees to be dress up as animals.
So if you are in San Antonio and see zebras and leopards walking on the beach or gorillas on roller skates, do not panic ... they have not escaped from the zoo, they go to him!
In addition to the Zoo Project, the Benimussa Park nightclub has diversified in recent seasons, offering a wide and varied calendar of parties, events and festivals
Benimussa park Ibiza, day party clubs in Ibiza
Go out & clubs in San Antonio
Ibiza clubs open only in Summer season, may to october

Benimussa Park parties
Benimussa Ibiza party calendar 2020
Confirmed dates for the best party of Benimussa, The zoo project 2020
The full program of Benimussa club for the 2020 season is not yet know.
Benimussa calendar party 2019
Benimussa Park party calendar by days in summer
OTher special parties in Benimussa Club
Doubts and frequently asked questions
Benimussa Park is located in Carrer del Romaní, on the outskirts of San Antonio, near the San Antonio - Ibiza Road,
There is a bus service that works when the party ends
Taxi: Prices vary according to your point of origin
From Ibiza town to Benimussa club: It will cost you between 20 and 25€, and it takes around 20 minutes
From San Antonio to Benimussa park: The taxi is the best option, it costs 7 - 10 €
Benimussa organizes parties generally in the afternoon, its usual schedule is from 5:00 p.m. to midnight.

Benimussa Park opens during the summer season, from May to October.

Benimussa's top party, Zoo Project, costs € 35. The rest of the park events usually costs about € 25 unless it is a special party.
Buy the same day ticket at the ticket office could increases the price. So if you are planning to go to Benimussa parkIbiza remember buy your Benimussa tickets before in this website.
We are official selling point of Benimussa club tickets.

Buy Benimussa tickets, upcoming events